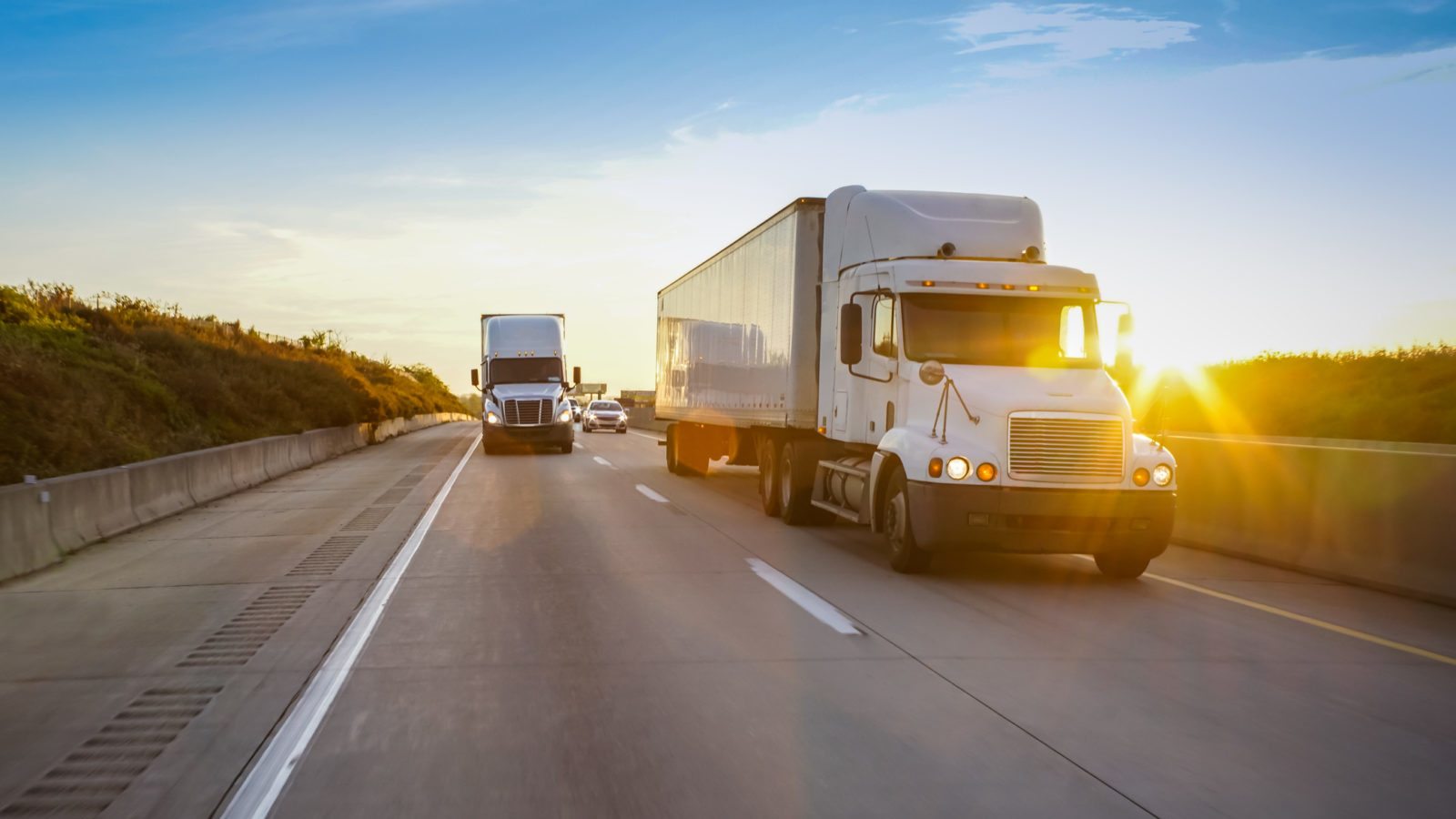 What Are the Main Causes of Truck Accidents?
Commercial trucks are vital parts of the American economy. These large vehicles are vital for transporting goods across the country. Unfortunately, the size and weight of these vehicles mean they are some of the most dangerous vehicles on the road when accidents occur. All drivers need to understand the risks large trucks can present on the road and the main causes of truck accidents.
Available data from the Federal Motor Carrier Safety Administration (FMCSA), the National Highway Traffic Safety Administration (NHTSA), the Insurance Institute for Highway Safety (IIHS), and numerous other agencies provide valuable insights into the main causes of truck accidents and how to further accidents could potentially be prevented.
When it comes to the major causes behind fatal car and truck accidents throughout the country, available data indicates many factors in these devastating incidents, including driver error, driving under the influence, and dangerous road conditions. However, distracted driving has emerged to be the leading cause of fatal traffic accidents in recent years.
"Distracted driving" is a blanket term used to describe any situation in which a driver fails to pay close enough attention to the road. Using a cell phone, eating, or carrying on a conversation in the car are all potentially dangerous distractions. California recently enacted laws that prohibit cell phones while driving unless a driver uses a hands-free device. Distracted driving includes any action that diverts a driver's eyes away from the road, their hands off their vehicle controls, or their attention away from the road ahead.
Truck drivers have a professional duty of care to drive safely. Any truck drivers who engage in distracted driving can potentially cause severe accidents resulting in devastating injuries or even loss of life. Distracted drivers of passenger vehicles may also cause such accidents if they are not paying close enough attention to the road while driving near large tractor-trailers and other commercial trucks.
How Common Are Truck Accidents?
Records from the FMCSA for 2018 show that during that year, more than 111,000 truck accidents occurred, resulting in towaways but no injuries or deaths. However, during that same year, almost 60,000 truck accidents occurred, resulting in injuries and more than 4,800 truck accidents resulted in fatalities.
The number of truck accidents in the US each year is much lower than the number of car accidents due to the simple fact that there are many more passenger cars on the roads than trucks. Drivers should not consider the statistically low risk of a truck accident as an indication that trucks are safer than cars. Instead, all drivers must know the most common factors in fatal truck and car accidents.
How Dangerous Is Driving a Truck?
Truck driving has consistently ranked among the most dangerous jobs in America. Truck drivers work long shifts and drive for several hours at a time, and handling a large truck that is hauling a trailer behind it requires a great deal more skill and attention than handling a typical passenger vehicle, even a large one. All commercial truck drivers must complete specialized job training and obtain Commercial Drivers' Licenses to drive large trucks professionally.
The dangerous aspects of truck driving include not only the size and weight of these vehicles, but also the length of most drivers' shifts, the potential for third parties to cause accidents, and the uncertainty that comes with dangerous road conditions and bad weather.
How Can Truck Accidents Be Prevented?
There have been several initiatives in recent years aimed at reducing the number of tractor-trailer accidents in the United States. While truck accidents continue to happen across the country, there are several ways all drivers can help to prevent truck accidents:
Truck drivers must not become complacent in their job duties. All professional truck drivers must observe their duty of care to the others on the road. This means observing hours of service requirements and refraining from driving while fatigued or under the influence of illicit drugs or alcohol.
Drivers should remain defensive around large trucks. Larger commercial vehicles have larger blind spots, and accidents can easily occur when the drivers of smaller vehicles linger for too long in these spots.
Trucking companies have a duty to ensure every driver they hire undergoes a thorough background check and completes required training. Failure to ensure all truck drivers have the appropriate training, skill, and background clearance could lead to a company absorbing vicarious liability for any resulting accidents.
Parties responsible for the maintenance of commercial trucks must ensure they complete these duties safely and in accordance with applicable regulations. If they do not, a mechanical failure could cause a devastating accident.
All drivers should use extra caution during severe weather and poor visibility. It is best to drive at a reasonable speed while using your vehicle's lights to ensure you are as visible as possible to other drivers during dangerous road conditions.
These are just a few examples of how all drivers can potentially reduce the number of truck accidents each year by simply being more attentive, careful, and defensive drivers.
What to Do After a Truck Accident
Despite your best efforts to drive safely, you cannot always anticipate how other drivers will behave on the road. If you or a loved one are involved in a truck accident, it's vital to seek medical care immediately and then discuss your legal options with a truck accident attorney. Your legal team can handle your case while you focus on recovery, and an experienced attorney is likely to obtain far more compensation for your losses than you could secure on your own.
The Law Offices of Susan Handel represent clients throughout the San Diego area. We understand that a truck accident can cause catastrophic or even fatal injuries, but victims also experience a host of financial effects from these incidents. If you believe another party is to blame for a recent car/truck accident that caused damages, contact us. We can help you determine the best legal options available for you to obtain a suitable recovery.