Recovering Compensation in a Truck Accident
Truck Accident Compensation – Serving All of California
What kind of truck accident compensation will I receive?
---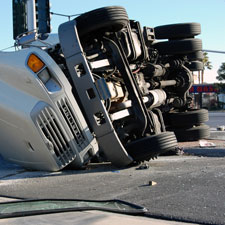 Truck accidents can be sudden, tragic, life-changing events. Susan Handel understands that no monetary compensation can make up for the loss of one's health or worse, the loss of a loved one. She also understands that victims of trucking accidents often face staggering medical costs, extensive property damage, and other financial and emotional hardships. Susan Handel can help victims recover superior compensation for present and future medical care, present and future lost wages, loss of support, pain and suffering and any other damages associated with your accident.
In appropriate cases out of court settlements will be obtained for our clients, but if it is in your best interests to take the case to trial, Susan Handel has the resources, knowledge and experience to do so.